New 2020 Kia Telluride SUV New 2020
Kia Telluride SUV
Editor's Overview
An 8-passenger/3-row, family SUV, the 2020 Kia Telluride offers size, style, safety and sophistication at an appealing price.
2020 Kia Telluride Pricing
See how style, options and other factors can impact pricing in your area.
For Sellers
You'll get:
Trade-In, Private Party, Instant Cash Offer
Get Value
2020 Kia Telluride KBB Expert Review
---
#1 in Best Midsize SUVs for 2020
Big, 3-row SUVs are popular with American families, so Kia created the all-new 2020 Telluride specifically for that audience. Designed in Irvine, California, and assembled in West Point, Georgia, the new Telluride checks nearly every box on a typical family's SUV wish list.
Seating up to eight people, the Telluride has a standard V6 engine and either front-wheel or all-wheel drive (FWD, AWD). Boxy but handsome, the Telluride's styling punches above its price point, looking more like a luxury SUV. Safety is baked right in, and Kia endows the Telluride with the latest in driving-assistance, collision-avoidance, and infotainment technologies.
This segment is loaded with competitors. Kia aims the new Telluride at the Ford Explorer, Honda Pilot, Toyota Highlander and Volkswagen Atlas, among others.
Nevertheless, it's the 2020 Kia Telluride that seems to be winning all the awards. Most recently, the new Kia SUV shut out some of the best vehicles ever to compete for the World Car of the Year honors to take home the 2020 trophy as the best.
RELATED: Best Midsize SUVs for 2020
You'll Like This Car If...
Head-turning design
Roomy enough for a family
Legitimately upscale SX Prestige Package
Modern infotainment & safety tech
Class-leading warranty
You May Not Like This Car If...
No 2nd-row bench seat for EX, SX trims
Unavailable Wi-Fi hotspot & rear-seat entertainment system
Not a rugged off-roader
What's New for 2020
New family-size, 3-row/8-passenger SUV
291-horsepower V6 engine
Front-wheel or all-wheel drive
LX, S, EX, SX trim levels
Built in West Point, Georgia
Driving It
Driving Impressions
We evaluated the new Kia Telluride in western Colorado, driving the SUV to the ski resort town that is its namesake. A day later, we embarked on a road trip from the Grand Junction area to southern California by way of Moab, Utah, and the Monument Valley region. The test vehicle had SX trim, all-wheel drive, the Prestige Package, and carpeted floor mats, bringing the price to $46,795, including destination.
Our driving included gooey mud trails, 2-lane canyon roads, plenty of highway, and travel in and around the Los Angeles metroplex. Colorado even tossed in a sudden late-spring snowstorm for good measure, covering the front of the Telluride with a layer of ice and snow that rendered all of its advanced driving-assistance systems (ADAS) inoperable.
In short, the Telluride impressed us almost as much as the epic scenery.
How fast is the Kia Telluride?
Kia does not quote a 0-60-mph acceleration time for the Telluride. However, based on our testing, the SUV had no trouble climbing mountain grades at elevation, accelerating to merge onto freeways, or cruising on the Interstate at 80 mph.
In traffic and in town, the engine's relatively high torque peak posed no problems. Switching between the drivetrain's different modes produced perceptible changes in vehicle behavior, with Sport providing the quickest and most satisfying throttle response.
Additionally, the 8-speed automatic transmission never gets a shift wrong, and when choosing a gear the selector feels both solid and sophisticated in your hand, reminding you of the SUV's underlying quality.
Does the Kia Telluride get good gas mileage?
In the midsize, 3-row SUV segment, the new 2020 Ford Explorer Hybrid and 2019 Toyota Highlander Hybrid are the gas-mileage champs, scoring in the high-20-mpg range according to the EPA.
Telluride competitors with 4-cylinder gas engines are also more efficient than the Telluride, based on official EPA estimates. But in daily driving these smaller engines often work harder and frequently consume more fuel than expected.
Paired against most V6-powered competitors, the Telluride matches the competition for efficiency. In our testing of an all-wheel-drive version, an overall average of 20 mpg met expectations. Also, note that the automatic stop/start technology is barely perceptible as it goes about its work.
How does the Kia Telluride handle?
Equipped with standard Torque Vectoring Cornering Control and the SX trim's larger 20-inch aluminum wheels, the Telluride handles well for a 2-ton box on wheels.
On the high-speed curves of Colorado 141, the Telluride proved secure and capable, instilling confidence in its driver. Traveling through deeper slush as it accumulated on the highway, we appreciated the SUV's inherent sure-footedness, Snow driving mode, and active all-wheel-drive system.
Around town, the Telluride drives smaller than it looks, proving easy to whip into parking spaces with conviction. Compliant suspension tuning helps to absorb road imperfections, adding a layer of isolation in cities and suburbs.
How does the Kia Telluride ride on the highway?
With the Telluride, Kia wanted to make sure the SUV delivered both capable handling and a comfortable long-distance ride quality. The company succeeded, and the Telluride SX gobbles up highway miles with graceful ease while providing a supremely quiet ride.
How does the Kia Telluride perform off-road?
In Colorado, we had a chance to try the Telluride's AWD Lock and Downhill Brake Control systems. The trail we drove, recently drenched by rain, featured inches-deep mud the consistency of plaster.
Under normal situations, we'd never have attempted the route. But with Kia serving as backup in the event we got stuck, we headed off into the great unknown, slipping, slithering and sliding our way into a canyon. The Telluride took it all in stride, its eight inches of ground clearance keeping the underside out of the mire and the Downhill Brake Control limiting speed on steeper descents.
During our drive to Los Angeles, we explored dirt roads near Moab and Monument Valley, which posed no challenges to the Telluride. However, with an approach angle of 17 degrees and a departure angle just shy of 21 degrees, you're not going to be able to rock-hop in this SUV.
Are the Kia Telluride's driving-assistance systems helpful?
Overall, the suite of technologies underneath the Kia Drive Wise umbrella operates with greater accuracy, refinement and sophistication than competitors equipped with older ADAS platforms.
In particular, Highway Driving Assist (HDA) came in handy during multi-hour slogs down the Interstate. The adaptive cruise control easily managed the gap between our Telluride and traffic ahead, and HDA left us feeling refreshed after hundreds of miles of driving at a time. It worked well on 2-lane roads, too, as long as the pavement had lane markings on both sides.
If you let go of the steering wheel and let HDA do its thing, it will accurately keep to the center of the lane of travel for up to about a minute. After that, audible and visual alerts prompt the driver to place his or her hands back on the steering wheel.
The only irritant is the lane-departure warning system's beeping, which notifies everyone inside the SUV of just how sloppy a driver you are. We prefer a subtle vibration through the steering wheel, which encourages continued use of the technology.
Is the Kia Telluride fun to drive?
Thanks to a stiff vehicle architecture, deft suspension tuning, a responsive drivetrain, accurate steering and faithful brakes, the Kia Telluride is enjoyable to drive. You won't feel like you'd rather be almost anywhere else while you're sitting in the comfortable driver's seat.
But is it fun to drive, in the traditional sense? No. You can find truly fun driving dynamics in the new Ford Explorer ST or, if pure muscle is your thing, a Dodge Durango SRT.
Favorite Features
PRESTIGE OPTION PACKAGE
Choose the Telluride SX, and an extra-cost Prestige option package equips the SUV with supple Nappa leather, a simulated-suede headliner, heated and ventilated 2nd-row seats, and more. The result is a luxury-grade interior at a mainstream price. Note, however, that this option is offered only with all-wheel drive.
DIFFUSION AIR VENTS
The Telluride includes overhead air vents specifically designed to diffuse airflow for more thorough interior heating and cooling. This, in combination with standard 2nd-row climate controls and side-window sunshades, helps to ensure everyone is comfortable.
REAR OCCUPANT ALERT
Rear Occupant Alert warns a driver that a child or a pet might be in the Telluride's back seat. Using ultrasonic sensors that can detect movement within the Telluride, Rear Occupant Alert reminds a driver to check the back seat before leaving the SUV. If the driver ignores this reminder and locks the doors, the Telluride's horn will honk and the headlights will flash. An alert is also sent to the registered UVO Link owner's smartphone.
DRIVER TALK
Driver Talk is standard with EX and SX trims. Using a button on the steering wheel, the driver can communicate with 2nd- and 3rd-row passengers without yelling. The system amplifies the driver's voice through the SUV's stereo speakers.
QUIET MODE
Standard with EX and SX trims, Quiet Mode focuses stereo speaker sound on the front seats. This is helpful when people in the 2nd- and 3rd-row seats are sleeping or are occupied with their own forms of entertainment.
Vehicle Details
Interior
Equipped with comfortable seats, an expansive view out, and quality materials, the Kia Telluride is a great place in which to pile on the miles. Purposely designed to feel open and airy, there is a sense of width to this Kia, even if the SUV doesn't drive that way. However, if you're a fan of cloth seats, you won't find them in the Telluride.
Does the Kia Telluride have a nice interior?
With LX and S trims, the Telluride is equipped with Kia's Sofino Leatherette upholstery. Real leather is standard with EX and SX trims. In all Tellurides, Kia uses soft-touch materials in the right places, with the rest of the cabin trimmed in the hard, somewhat glossy plastic that is typical of the segment.
Upgrade to the Telluride SX with the Prestige Package, and the cabin takes on a decidedly luxurious look and feel. Attractively patterned premium Nappa leather graces the seating, and is available in three colors. The SUV also gets a suede-like headliner and simulated-wood trim that is nevertheless appealing.
What Kia Telluride interior colors are available?
Buy a Telluride in LX, S or EX trim, and you can choose between Black or Gray upholstery. With the Sofino Leatherette, the dashboard is trimmed in a metallic finish. With leather, appealing simulated-wood trim comes standard.
Upgrade to the SX trim, and both Butterscotch and Espresso Brown leather colors are available, in addition to Black and Gray. The Prestige Package is offered with Black, Gray or Dune Brown premium Nappa leather.
Are the Kia Telluride's controls easy to use?
Fortunately, Kia designers like buttons and knobs. This makes it easier to find and use the stereo and climate controls, and to access primary infotainment-system menus.
Kia also uses a traditional transmission shifter in the Telluride, which means you won't need to relearn how to change gears. And this familiar approach doesn't rob the Telluride of a center-console storage area, a common reason other companies cite for switching to alternative-transmission designs.
Is the Kia Telluride's infotainment system easy to use?
Especially when equipped with the larger 10.25-inch touch-screen display that comes with the EX and SX trim levels, the Telluride's infotainment system is easy to reference, reach and use. It offers an intuitive user experience, quick response to input, and is one of the better systems available today.
Is the Kia Telluride comfortable?
The more expensive the Telluride, the more comfortable the SUV is. A 10-way power-adjustable driver's seat is standard with S and EX trims, while the SX gets 12-way adjustment. The front-passenger's seat features 8-way-power adjustment with EX and SX trims.
Heated front seats are standard in all but the base Telluride LX. The Telluride EX adds ventilated front seats and rear side-window sunshades, while the SX with the Prestige Package equips the SUV with heated and ventilated 2nd-row seats.
There is plenty of room in both the front and second row of seats. However, if you plan to use the 3rd-row bench you'll likely need to slide the 2nd-row seats forward to make extra room.
Can adults fit in the Kia Telluride's 3rd-row seat?
Yes, adults can fit into the Telluride's 3rd-row seat, but the taller and bigger they are, the less happy they'll be. The seat's bottom cushion is flat and close to the floor, providing no leg support, and the cramped quarters make the USB ports and reclining 3rd-row seatbacks far less impressive than extra knee and foot space would be.
In this segment, for an adult-friendly 3rd-row seat, consider the Volkswagen Atlas.
Is the Kia Telluride's cargo area useful?
If you're going to use the Telluride's 3rd-row seat on a regular basis, you'll have access to 21 cubic feet of space behind it. That sounds like plenty, but that figure includes a storage bin underneath the load floor and assumes you're going to stack stuff to the roof. Nobody packs an SUV like that.
Most people with 3-row SUVs keep the third row folded down. In the Telluride, that action results in 46 cubic feet of volume, which is plenty.
Fold the 2nd-row seats down, and this Kia can swallow 87 cubic feet of cargo. For comparison, a Chevrolet Tahoe holds no more than 94.7 cubic feet, and pricing for that traditional full-size SUV starts right where a loaded Telluride SX Prestige leaves off.
What else should I know about the Kia Telluride?
With the UVO Link Plus service package, you can access a Find My Car feature. If you've forgotten where you parked, or you simply want to know where the Telluride is, you can find it via the Kia Access smartphone app.
Exterior
Kia's design department is firing on all cylinders, and that's evident in the Telluride's crisply tailored design.
According to Kurt Kahl, the Telluride's lead designer, Kia made this SUV boxy on purpose. The goal was to avoid the rounded appearance of most modern crossover SUVs, with the intention of giving the Telluride a "wide, solid, and firmly planted" appearance that conveys "power and stability."
Unsaid, but perhaps equally relevant, is that the Telluride's styling appeals to both men and women.
If you want big wheels, get the S or SX trim, which features 20-inch upgrades over the smaller 18-inch rims on the LX and EX trim levels. The wheels on the S have a machined finish, while those on the SX get a trendy black finish. Kia also uses satin instead of bright chrome trim on the Telluride S and SX, while the SX features exclusive orange LED lighting around the stacked headlights for a more distinctive look.
What Kia Telluride colors are available?
Depending on the trim level, Kia offers the Telluride in the following paint colors:
Snow White Pearl
Everlasting Silver
Gravity Grey
Ebony Black
Black Copper (SX exclusive)
Dark Moss (not on LX)
Sangria Red (not on SX)
Notable Standard Equipment
Kia sells the 2020 Telluride in four trim levels: LX, S, EX and SX. Below, you'll find the major differences between each version of the SUV.
What comes in the Kia Telluride LX?
Though it is affordably priced, the least expensive version of the Telluride is well equipped. It comes with 18-inch aluminum wheels, dark tinted rear privacy glass, heated side mirrors and automatic headlights.
Kia's Sofino Leatherette upholstery is standard, along with seating for eight people in three rows of seats. The manual air-conditioning system includes controls for 2nd-row passengers, while the tilt/telescopic steering wheel helps you to find a proper driving position.
A touch-screen infotainment system is standard, featuring an 8-inch touch-screen display. It includes Apple CarPlay and Android Auto smartphone integration, along with Bluetooth connectivity. Five USB ports are sprinkled throughout the cabin. Every Telluride includes a free subscription to UVO Link services for the first year of ownership. Thereafter, only the basic package, UVO Link Lite, continues for free, providing a total of five years of service.
The Telluride LX is equipped with a full slate of Drive Wise active driver-assistance and collision-avoidance technologies. Driver-attention monitoring, a rear-seat reminder system, and a safe-exit assist system are also standard.
What comes in the Kia Telluride S?
Usually, S trim denotes a sporty-looking Kia. With the Telluride, the S trim adds larger 20-inch aluminum wheels, upgraded exterior finishes, and roof rails. A power sunroof lets the sun shine in.
Thanks to a 10-way power-adjustable driver's seat and heated front seats, the Telluride S is more comfortable. Second-row captain's chairs are standard with the S trim, reducing passenger capacity to seven, but you can opt for a 2nd-row bench seat if that is preferable.
What comes in the Kia Telluride EX?
Choose the Telluride EX and you lose the big wheels of the Telluride S, but you gain a hands-free rear liftgate and power-folding side mirrors. The EX trim also has a unique 18-inch aluminum wheel design with a machined-finish surface.
Sound-absorbing front-window glass promises a quieter interior, while leather upholstery, ventilated front seats, triple-zone automatic climate control, and 8-way-power adjustment for the front-passenger's seat deliver greater comfort. Passengers in the second row sit on a 3-person bench seat and get their own side-window sunshades.
This version of the Telluride also includes a major upgrade in terms of technology. A larger 10.25-inch touch-screen infotainment system display dominates the SUV's dashboard, and it comes with enhanced UVO Link services, multi-device Bluetooth pairing, and a wireless smartphone charger. Driver Talk and Quiet Mode are also included in the Telluride EX.
In the Telluride EX, Highway Driving Assist makes road tripping easier, using the adaptive cruise control, lane-centering assist technology, and speed-limit information to make long-distance travel more comfortable.
What comes in the Kia Telluride SX?
You can tell the SX trim apart by its dark-finish 20-inch aluminum wheels, LED headlights and fog lights, and unique dual-sunroof design.
Inside, the SX trim offers exclusive colors including Butterscotch, Espresso Brown and Dune Brown, in addition to the Black and Gray interiors of other models. Like the Telluride S and EX, the SX includes standard 2nd-row captain's chairs. You can't get a bench seat to replace them.
This version of the Telluride has a 10-speaker Harman Kardon premium sound system with digital music-restoration technology. Upgraded instrumentation with a larger driver-information display is also standard with SX trim, along with a surround-view camera system.
Automatic high-beam headlights better illuminate the path forward after dark, and the Telluride SX features front parking-assist sensors. A camera-based Blind View Monitor shows the driver what is in the SUV's blind spots, displaying a live video feed within the instrumentation. This system supplements the Telluride's standard active blind-spot-monitoring system with collision-avoidance assist.
Notable Optional Equipment
For each Telluride trim level, all-wheel drive adds $2,000 to the SUV's price. Choose the EX or SX trim, and a Towing Package ($750) equips the SUV with a self-leveling suspension and a tow hitch.
Exclusive to the SX trim, the Prestige Package ($2,000) adds a layer of luxury to the Telluride's interior. Supple Nappa leather upholstery and a simulated-suede headliner give the cabin a plush look and feel, while a head-up display reduces distraction. This package also includes heated and ventilated 2nd-row seats, rain-sensing wipers and a 110-volt power outlet.
Beyond this, every Telluride is available with a handful of dealer-installed accessories. Most people will want the carpeted floor mats ($210), and both the roof-rail crossbars ($310) and the cargo cover ($155) are likely to prove popular. Additional cargo-area enhancements and body-protection items are available, along with a multi-color interior ambient lighting kit ($450).
As is always true, prices may have changed since this review was published. Be sure to research current Kia Telluride prices on KBB.
Under the Hood
Kia employs an Atkinson-cycle, direct-injected 3.8-liter V6 engine in every version of the Telluride. It whips up 291 horsepower at 6,000 rpm and 262 lb-ft of torque at a lofty 5,200 rpm, and includes a smoothly operating automatic start/stop system.
An 8-speed automatic transmission delivers the power to the SUV's front wheels, unless you opt for the continually variable active all-wheel-drive system. It puts up to 35 percent of engine power to the Telluride's rear wheels. For light off-roading in adverse conditions, a Lock mode splits the power evenly between the front and rear wheels.
Designed to maximize fuel efficiency, Atkinson-cycle engines typically trade low-speed power for better mileage. In the Telluride, However, the SUV's automatic transmission and menu of driving modes — Eco, Normal, Sport, Smart, Snow — effectively minimize any impact on low-speed responsiveness. During our extensive testing of the SUV, the Telluride never felt sluggish when accelerating from a stop.
During a road trip in mountainous terrain, we wished Kia had included paddle shifters for the transmission. Not for racing around on roads, but to execute downshifts for engine braking on long highway descents. On the console, there is a separate transmission lever gate to facilitate manual shifting, but it isn't as convenient as paddle shifters.
Kia does include a Downhill Braking Control system for use while off-roading. In western Colorado, we tested this technology on wet trails covered in thick mud, and it proved an effective safety net.
According to the EPA, a Telluride with front-wheel drive should average 23 mpg in combined driving, while the AWD version ought to return 21 mpg. Equipped with an 18.8-gallon fuel tank, in typical conditions a Telluride should travel between 394 and 432 miles between stops at the gas station.
Our AWD test vehicle averaged 20 mpg during testing under typical conditions, giving us an average range of 376 miles. On a multi-day trek from Grand Junction, Colorado to Los Angeles, the SUV returned as much as 25 mpg on the highway, or 470 miles between fill-ups.
3.8-liter V6
291 horsepower @ 6,000 rpm
262 lb-ft of torque @ 5,200 rpm
8-speed automatic transmission
Front-wheel or all-wheel drive
Fuel tank size: 18.8 gallons
EPA fuel economy (city/highway/combined): 20/26/23 mpg (FWD), 19/24/21 mpg (AWD)
Driving range (city/highway/combined): 376/488/432 miles (FWD), 357/451/394 miles (AWD)
Pricing Notes
The Manufacturer's Suggested Retail Price (MSRP) for the Kia Telluride LX trim level starts at $32,785, including $1,095 for required destination charges to ship the SUV from the factory to your local dealership. The Telluride S is $35,085, the Telluride EX is $38,185, and the Telluride SX is $42,585. For each trim, all-wheel drive runs an extra $2,000.
Given this SUV's stylish good looks, generously sized interior, long warranty and roadside-assistance coverage, and standard driving-assistance and collision-avoidance technologies, the Telluride reeks of value. Our recommendation is the EX trim. It offers the best blend of amenities, technology and value in the Kia Telluride lineup
For comparison purposes, consider the price ranges of the 2020 Telluride's primary competitors (prices include destination charges):
Buick Enclave: $41,195 to $57,295
Chevrolet Traverse: $30,995 to $54,395
Ford Explorer: $37,870 to $59,445 (XLT used as base trim)
Honda Pilot: $32,645 to $49,215
Hyundai Palisade: $32,645 to $47,495
Mazda CX-9: $33,325 to $46,410
Nissan Pathfinder: $32,575 to $45,605
Subaru Ascent: $33,005 to $46,055 (AWD is standard)
Toyota Highlander: $32,950 to $48,630 (does not include Hybrid)
Volkswagen Atlas: $31,890 to $49,390
Before buying a new Kia Telluride, check the KBB.com Fair Purchase Price to see what others in your area are paying. If you have an old car to sell, be sure to consider the simple, easy and fast KBB Instant Cash Offer program.
Once you've decided the time is right to get a new vehicle, search local dealership inventory on KBB.com to see what's in stock near you. And when you find that perfect solution to your wants and needs, save time by starting with a free dealer price quote. We can also help you to arrange a loan in advance of your purchase, making the purchase process easier.
RELATED: Best Midsize SUVs for 2020
Kia Telluride Consumer Reviews
We don't have consumer reviews for this vehicle. If it's a new car, check back with us soon.
Be the first to review this car
2020 Kia Telluride Photos and Videos
2020 Kia Telluride Specs
(Based on lowest-priced style)
2020 Kia Telluride Safety Ratings
Class Rankings
How does it compare?
Similar Vehicles
---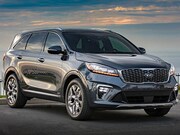 ---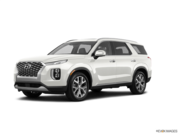 ---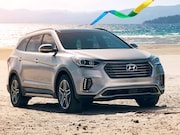 ---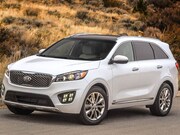 ---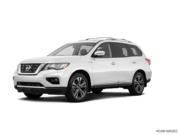 ---
Need Car Insurance?
Save on car insurance with GEICO.

---
Need a Car Loan?
Compare multiple loan offers in minutes.